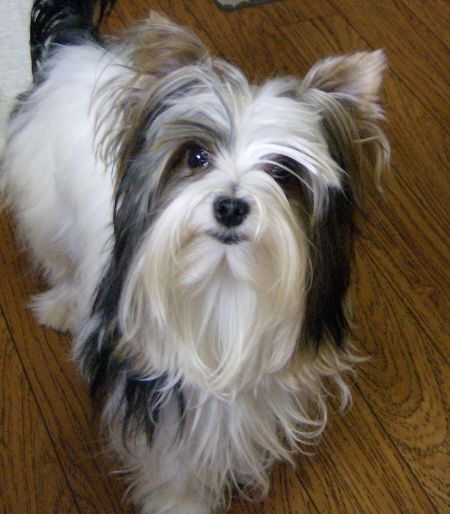 "DINGER" ... Sire of Our Three wonderful Parti Boys.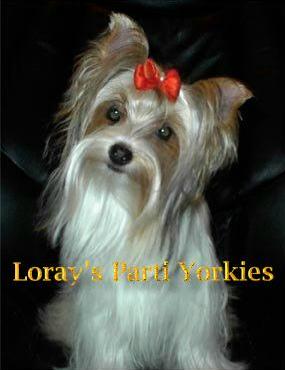 Loray's Parti Line to Heaven.."Cherub"
This Beauty is the Sweet pups MoM..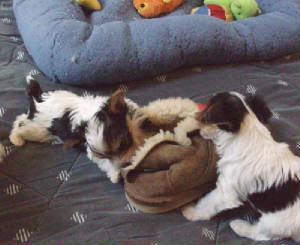 ATTACK THE SLIPPER MONSTER!!!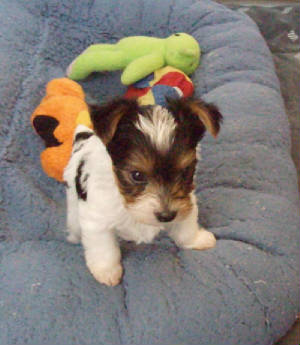 I WiLL SHARE MY TOYS IF YOU COME PLAY!!!!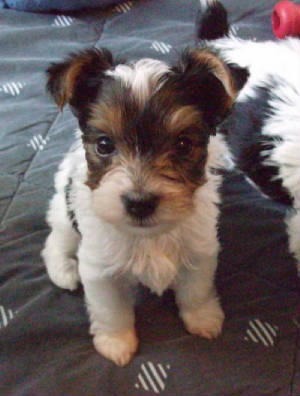 Looking sweet is my Job!!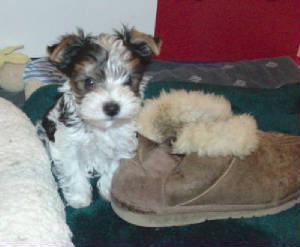 He faught well,, But the Slipper Monster Is MINE!!!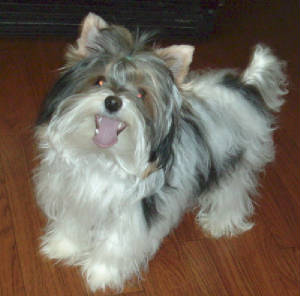 I AM ZORRO>> I am so cute, My New Mom thinks I am great!!
I maybe only 3lbs 13ozs but I can Jump 3 feet high.. Ohhhh What can I get into next??? ..